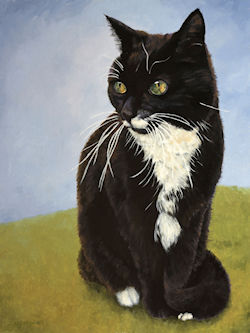 ---
Experience the joys of painting Birds and Animals in oils. This practical one day workshop will introduce you to painting animals, capturing the textures of their fur and feathers. All levels welcome from beginners to more experienced artists. You will come away from the workshop with a painting you will be proud to own.
At the Millend Community Centre, Church Lane WD3 8HD (https://www.millendcc.co.uk/)
£50. I will provide all the equipment necessary plus reference material. (Just bring a packed lunch.)
During the day I will demonstrate how to get realistic fur and feather texture.
Contact me for more information or to reserve a place. (Places are limited)